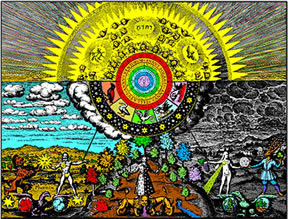 The secret to understanding management is this: Complex adaptive systems (such as people and organizations) must (1) shape and respond to changes in the environment and (2) do so as whole organisms, including their parts and sub-parts. If they are unable to do so, they will cease to get new energy from the environment and will perish.
Intuitively, this makes sense. For example, imagine a family of four. If the family is to survive and flourish, it must shape the environment by getting resources such as money, food, and shelter. It must also respond to the environment, including to changes that are economic, societal, ecological, and so on. At the same time, it must pay attention to the all the parts that make up the family system – things like the act of cooking, cleaning, commuting, paying the bills, and taking the kids to school. It must take into account the different and often conflicting needs of the individual family members. It must also give focus to holistic dynamics so that the family acts like a single, unified whole – for example, making sure that there's plenty of love, warmth, laughter, support, and nurturing for all of its members.
If the family isn't able to shape or respond to the environment, or if it loses focus on the parts or the whole, it will quickly run into trouble. If the pattern continues, then the family will disintegrate. Just imagine a family that doesn't have income, or a family that can't perform its daily routine, or that can't respond to new economic changes, or whose members are always fighting among themselves. Obviously, it's not a family you'd want to be a part of. It is not resilient or adaptive to change. It costs all of its members more energy than they get in return. Such a family is on the precipice of complete failure.
The same is true for every organization. It must be constantly shaping and responding to change while focused on the parts and the whole. Therefore, I am going to classify observable behavior, at its most basic level, as either shaping or responding to change while focusing on the whole organization or on its parts or sub-parts. I call this the Adaptive Systems Model of organizational behavior.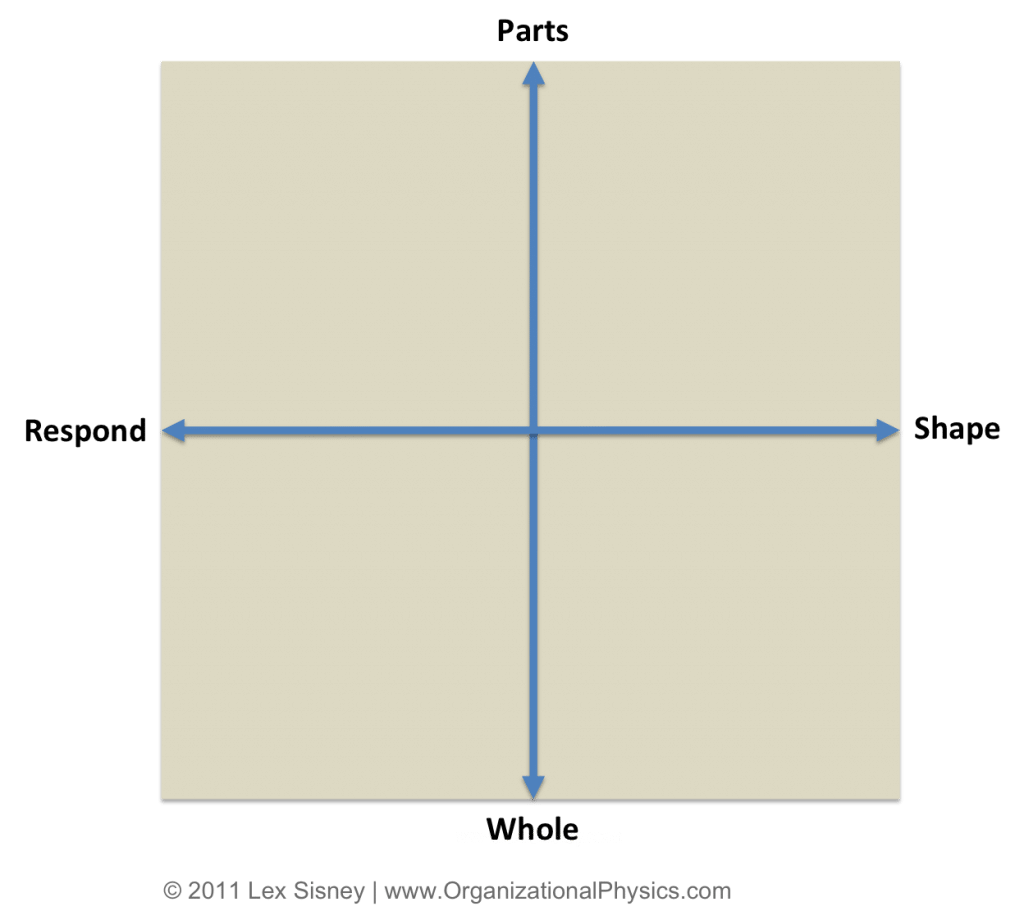 The dimensions of behavior within the Adaptive Systems Model exist on a relative and time-dependent scale. For example, if there's a high drive to shape the environment, then at the same time, there will be a lower drive to respond to change. If there's a high drive to focus on the parts, there will be a lower […]