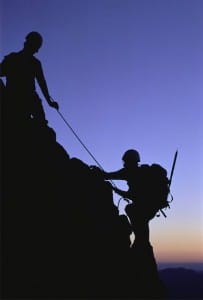 Navigating your company up the execution lifecycle 1 and keeping it in optimum shape is a great challenge. This article will show you how to do it successfully.
The stages of the execution lifecycle become easier to understand with a little pattern recognition. Basically, every business must shape or respond to its environment and it must do so as a whole organization, including its parts and subparts. If it doesn't do this, it will cease to exist. Recognizing this, we can call out four basic patterns or forces that give rise to individual and collective behavior within an organization. They are the Producing, Stabilizing, Innovating, and Unifying (PSIU) forces. Each of these expresses itself through a particular behavior pattern. The combination of these forces causes the organization to act in a certain way.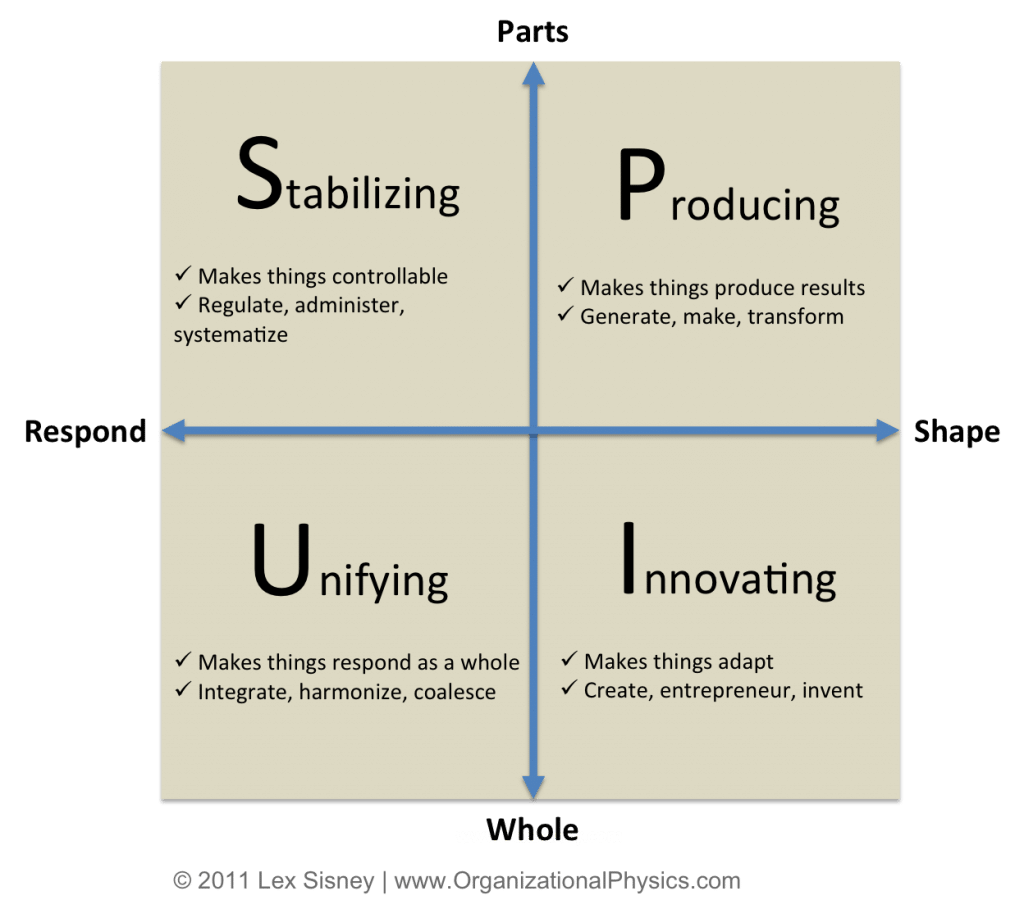 Just like the other lifecycles, the execution lifecycle exists within a dynamic between stability and development. The basic stages of the execution lifecycle are birth, early growth, growth, and maturity and, from there, things descend into decline, aging, and death. The focus within the execution lifecycle should be to have the right mix of organizational development and stability to support the stages of the product and market lifecycles. That is, the lifecycle stage of the surrounding organization should generally match the lifecycle stage of the products and markets. If it's a startup, the surrounding organization is the entire company. If it's a Fortune 500 company, this includes the business unit that is responsible for the success of the product as well as any aspects of the parent organization that influence, help, or hinder the success of the product.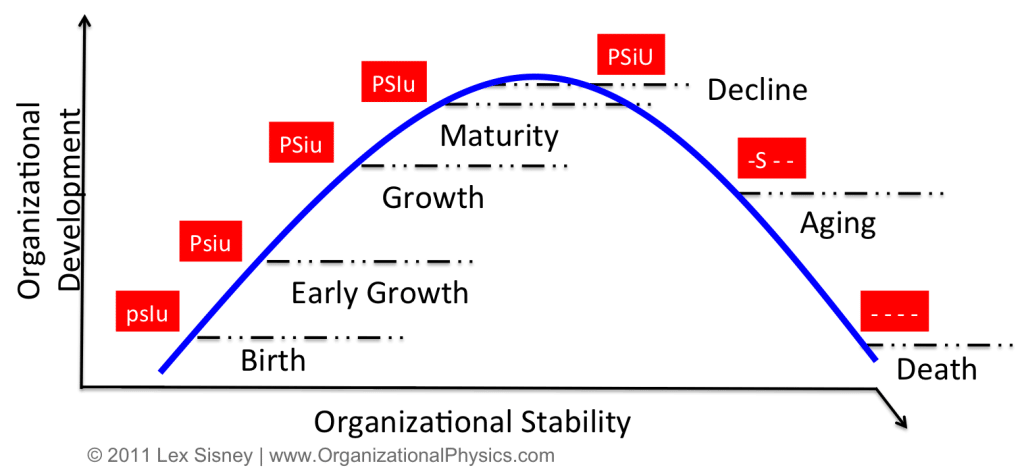 The surrounding organization should act a certain way at each stage of the product/market lifecycle, as you'll see below. Note that, when a force is or should be dominant, it will be referenced with a capital letter:
• When piloting the product for innovators, the company should be in birth mode and be highly innovative and future-oriented (psIu)
• When nailing the product for early adopters, the company should be in early growth mode and be producing verifiable results for its customers (Psiu)
• When beginning to scale the product for the early majority, the company should be standardized and operations streamlined for efficiency (PSiu)
• When fully scaling the product for the early majority, the company's internal efficiencies should be harnessed, as well as the capability to launch new innovations and avoid the commodity trap (PSIu)
• When milking […]