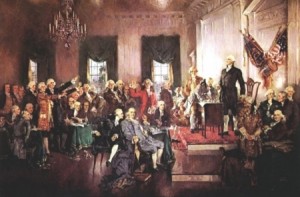 There are few things that will destroy momentum within an organization like a conflict in vision and values. This article will explain why this is so, what to do if you have a conflict of vision and values, and how to align or realign a shared sense of vision and values throughout your organization. First, allow me to define what I mean specifically by vision and values.
Making Sense of Vision and Values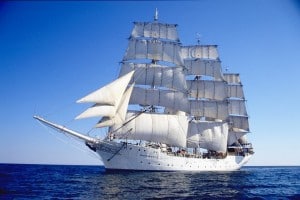 Vision is the destination or ultimate outcome the organization is collectively working towards. For example, imagine that you're a sea captain. Vision would be the destination and outcomes you're seeking from a successful voyage. Are you sailing to Tahaiti or Vancouver? And what do you hope to gain from a such a voyage? Knowledge? Treasure? Experience? Or simply a ride to a new place? If vision is the destination, then values are the norms of behavior that are deemed acceptable during the voyage. What kind of ship would you run? Would it be clean, orderly, and tight? Or would you sail like a loose band of pirates, with the only moral code to win treasure or walk the plank? How the work is done reveals the values you espouse.
The same concepts hold true for your company. To be effective, an organization needs a shared and compelling vision so that everyone buys into where the organization is sailing and why. The crew has bought into the vision; they understand their role on the voyage; and they're eager and determined to make it happen. A company also must embody a shared code of values so that everyone is clear on the modes of acceptable behavior and, more importantly, what isn't acceptable behavior — the kind that will get you walking the plank. Without a compelling vision and clear authentic values, a company will tend to flounder like a ship adrift at sea. It's just not going to get very far very fast.
What Happens if There's a Conflict of Vision and Values
A true conflict of vision and values is an extreme situation that can't be negotiated. That is, if two or more people possess conflicting vision and values, then one of them must go (yes, that means leave the organization). Intuitively, this should make sense. For how can two groups of people get along and work together if they want to head in opposite directions or don't value the same conduct? For example, if a couple no longer share the same vision and values for their relationship, no amount of counseling is going to save it. It's best for both parties to part ways and find partners who do share their vision and values. Likewise, if two company co-founders have […]