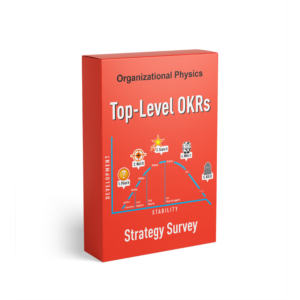 I've recently made available a powerful new tool for setting strategy. It's called the Top-Level OKRs Strategy Survey. It relies on lifecycle theory to help you quickly align a Leadership Team on the right top-level objectives and key results (OKRs).
If you are planning to do a strategy refresh, I highly recommend this approach. I suggest that you launch this tool 3 to 4 weeks prior to your strategic planning offsite and use the data as inputs for setting the right strategy. You can find out everything you need to know here.
Take the tool for a free 30-day test drive and let me know how it is working out for you. I guarantee it will help you set the right next-stage strategy, one based on the actual lifecycle stage of each business unit. It will also create improved strategic clarity, alignment, and buy-in across your entire company.
To your success,
Lex