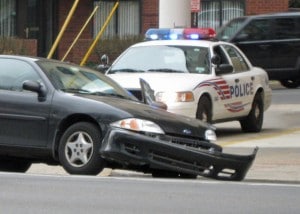 In 1993 I was a college student in St. Paul, Minnesota. I drove a twenty-year-old canary yellow Toyota Corolla with bald tires, a broken heater, and a misaligned chassis. Because my spending priorities then were the necessities of college life (pizza, beer, girls, and rent), I never invested in making the car safe to drive.
Navigating that car on the icy roads of thirty-below Minnesota winters required a certain ability to go with the flow. But eventually, my refusal to to replace the tires and align the chassis caught up with me. Driving late one winter night … it's easy to guess what happened. Wipe out. Crash. Car totaled.
Thankfully, no one was hurt.
I share this story because it's easy to tell when a car is misaligned. The car squeaks, there's friction and a loss of power, and it's difficult to steer where you want to go. Similarly, if you know what to look for, it's easy to tell when your business is misaligned. If you act early on, you can avoid a crash and even improve performance fast.
What It Means to Have an Aligned Organization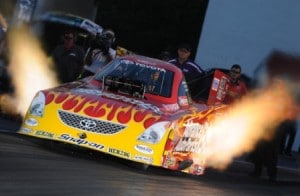 Well after I had sold that old Toyota, I received some more equally important lessons on the value of organizational alignment. In my late twenties to mid-thirties, I personally led two companies into compound annual growth rates (CAGR) exceeding 5,0000% per year. From startup to $4M and $12M in two and four years respectively. While this may be chump change to some entrepreneurs, these periods of rapid growth were priceless learning for me. They also provide a valuable lesson that's applicable to companies of all sizes and at all lifecycle stages.
The surprising thing is that, in order to get that kind of exponential growth, I didn't have to fight, cajole, or struggle for years. Instead, the leadership team and I created the right internal and external alignment for growth to occur. Because we got the alignment right, the businesses executed extremely fast. The same lesson holds true for you. If you can get the internal and external alignment right for your business, you'll dramatically increase its probability of thriving and executing very quickly. I'm not guaranteeing 5,000% CAGR. In fact, I'm not even recommending you try for that — it's much wiser to shoot for more sustainable rates of growth. But the act of creating alignment is essential to every business. Get it right and your company can execute swiftly and powerfully. Get it wrong and you won't get back on the growth curve until you do get it right. Alignment is the key.
At the most basic level, "external alignment" means that the company's unique capabilities are well integrated with growing market opportunities. […]