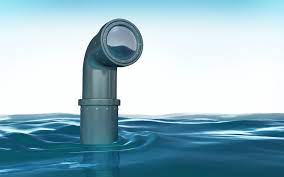 SWOT is a solid framework for strategic planning. The concept is pretty simple and has been around since the 1960s. The idea behind it is that, to achieve operational excellence and drive the right strategy, you should assess your organization's internal Strengths and Weaknesses and its external Opportunities and Threats (SWOT).
I like the SWOT analysis framework a lot. However, if you're like me, you may have found that the actual usable outputs from a SWOT analysis have not been as effective as you had hoped. The "data" ends up being bullet points. The "insights" don't reveal the root cause. The process generates a lot of opinions but it can feel harder than it should be to align the team on concrete action steps based on a SWOT analysis.
It's time to solve these problems. It's time for an evolution of the SWOT. What might this look like?
After working with several hundred companies around the world, I have developed two powerful tools that you can deploy immediately to take your SWOT Analysis to a whole new level.
I call them the Entropy Survey and the Top-Level OKRs Strategy Survey. Here's a high-level summary of what you can achieve with them and how they relate to SWOT:
These two tools each complement the other. Using them provides three big advantages when compared to a traditional SWOT analysis:
 It allows for better and faster data gathering.
 It provides powerful mental models for your team to visualize its strengths, weaknesses, opportunities, and threats.
 It identifies the root cause of problems so that you and your team can drive continuous improvement against the right (and evolving) business strategy.
If you'd like to learn more, watch these two videos below. If you like this way of approaching a SWOT analysis, register and take both tools for a free test drive. You will experience how much more effective a SWOT analysis can be.
Assessing Internal Strengths and Weaknesses
Assessing External Opportunities and Threats
If you like this way of thinking about SWOT, register to test drive both tools for free here.