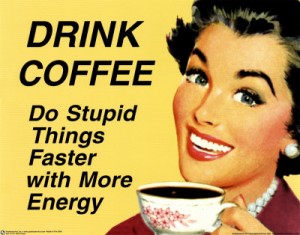 According to the laws of physics, your success is determined by how you manage energy – and there's a universal success formula to prove it. Quite simply: success is a function of integration over entropy. Your goal is always to have high integration and low entropy. In "How to Choose the Right Strategy", I explained how to create high integration in your company. What gets too little attention in business, however, is the havoc that high entropy plays on a system. It truly is the ultimate killer. Or as physicists Sir Arthur Eddington aptly put it in the early 20th century, "The law that entropy always increases holds, I think, the supreme position among the laws of Nature. If someone points out to you that your pet theory of the universe is in disagreement with Maxwell's equations — then so much the worse for Maxwell's equations. If it is found to be contradicted by observation — well, these experimentalists do bungle things sometimes. But if your theory is found to be against the second law of thermodynamics I can give you no hope; there is nothing for it but to collapse in deepest humiliation."
So if there's anything you should be doing in your business that you're probably not focused enough on, it's cultivating an awareness of entropy and a commitment to reducing it. Personally, I didn't appreciate the significance of entropy in my own business until I ran into it. Hard.
In 1998, at the age of 28, I co-founded an affiliate marketing company in Minnesota and moved it to Santa Barbara, California. By 2001, the company was soaring like a rocket, generating incredible growth rates (much easier to do for a small company than a large one but it's still a very exciting time), and was adding staff and customers as fast as we could to scale. During this period, everyone who associated with the company, from the staff to the customers and even people on the street, seemed genuinely blown away by its energetic, passionate, and committed culture.
As co-founder and CEO, I would often walk into the office and feel lifted two feet off the floor by the collective energy and enthusiasm of the group. I had installed a giant train whistle on the wall that the sales team would blow every time there was a sale. While the bankers on the second floor weren't too happy with the frequent "blassssssssssssssssstttttttttttttttttt" of the whistle, we would all cheer loudly. It was a heady and intoxicating time.
Most of us had a feeling that the company had a growing opportunity in front of it and that we had the capabilities to execute on it. It was also relatively easy to make and implement decisions and there was a […]