While few people are intellectual geniuses, each of us has an area of outstanding ability that allows us to perform at a high level and adds to our overall energy and satisfaction. This zone of activity is what I call your Genius Zone. What is your own Genius Zone? You can identify it and activate it using a simple formula: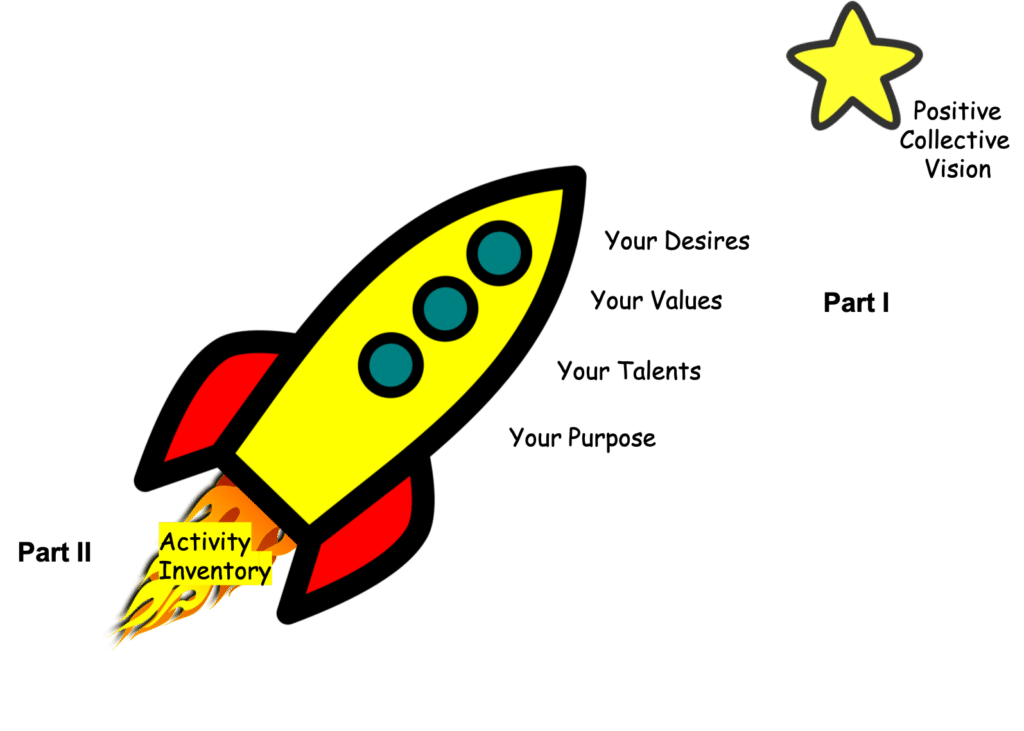 Click here to launch the free Genius Zone interactive program.
Your Talents are those activities that you are naturally exceptional at and that add to your energy, joy, and satisfaction.
Your Purpose is the why of your life that brings meaning and focus to your endeavors.
Your Value are the commitments you hold dear.
Your Desires are your most heartfelt desires.
Your Positive Collective Vision is a vision larger than yourself.
Basically, add all of those things together and allocate your time and energy to be more "in the zone" and you've got it. When you're operating from within your Genius Zone, you experience high energy gains. You tend to feel deep engagement, high personal satisfaction, and elevated productivity. You also produce outstanding work. When you're operating outside of your Genius Zone, life is more haphazard, less fulfilling, and you have to fight vs. flow.
Leading from your Genius Zone means that you design your activities in such a way so that you spend most of your time and energy engaged in those that add to your energy, joy, and satisfaction and at the same time, create the most enterprise value for your business.
If you're struggling right now to grow your business, manage your team, find the right strategy, and to do it all quickly, then this concept might seem pretty far fetched. You don't have enough time and energy to do all the crap you DON'T want to do, so how can you find the time and energy to do the stuff you WANT to do?
I hear you. But the fact is that you want breakthrough levels of performance in your life or work then leading from your Genius Zone is not a luxury but a necessity. For instance, if you look at the most successful businesses in history, the ones that assume almost transcendent, iconic status — IBM, Apple, Ford, Disney, Walmart, Standard Oil, HP, Intel, Coca-Cola, Microsoft, Google, Amazon, Virgin, etc. — you'll see that while each founder had his own unique approach and management methodology, each also designed their business to be symbiotic with his or her own innate genius.
Many people erroneously believe that these world-changing entrepreneurs were just born special. Not true. We're all shaped by the environments we inhabit. What's truly special about these entrepreneurs is that they designed their time, relationships, and management structures so that they could spend most of their time and energy working form their respective strengths and passions.