This article is for leaders who seek an edge in navigating a personal or organizational crisis.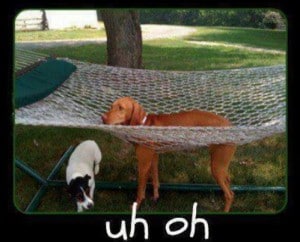 You're either on top of events or events are on top of you.
– Pat Riley
A good warrior must always assess his present position, evaluate his losses and assets, and move forward.
– Tim O'Shea
Shit happens.
When you're in a crisis, there are three things you can do to get out of it. These three things will not only create distance from the current crisis; they'll make you stronger and more resilient, as well as help you avoid a similar crisis in the future.
These three steps aren't easy. They take great courage. But they work for just about any type of crisis: financial hardship, poor health or disease, a deteriorating relationship, or a business failure.
Follow these three steps whenever you're feeling stuck, afraid, or trapped by circumstances and you'll break through to greater freedom, perspective, and new opportunities – usually much faster than you could have imagined. The three steps are:
Stick to your strengths and core values
Do what you've been resisting doing
Trust and follow one expert or method until the crisis has passed
HG Wells said, "The crisis of today is the joke of tomorrow." Putting these three elements into practice will transform your crisis of today into something you can laugh at in the near future.
Stick to Your Strengths and Core Values
If you're in a crisis, chances are that you stopped playing to your strengths or stopped living by the real values in your heart some time ago. Is this true for you? If so, then this crisis is your wake-up call.
Now is the time to get back into your strengths and double-down on your core values. Say "no" to everything that's not in your wheel house. Say "yes" to everything that is. Play to your strengths. Stick to your core values. They're non-negotiable.
The risk here is that, in the fear and uncertainty of the crisis, rather than doubling down on what you do singularly well and sticking to your core values, you freak out and do something drastic or foolish that isn't in alignment at all.
If you do, an ordinary crisis can quickly turn into a catastrophe. For example, about a decade ago, Martha Stewart was at the top of her fame and power. Her strengths were media and communications and the core values she expressed were beauty, elegance, and fine entertainment. Then Martha got off track. She got caught up in an insider trading scandal. Then she lied about it, got busted for it, and was sent to prison – only to watch her empire crumble.
While we all get off track from our core mission and make mistakes, when we get a wake up call (like from the Feds), it's like a smack across the face to get back […]