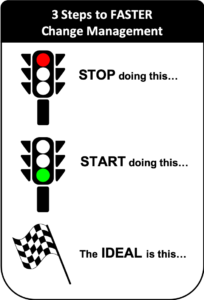 As a manager, have you found yourself asking an employee or team to do something differently and, despite your best attempts at getting through to them, their old behaviors remain? Does this not make you want to pull your hair out in frustration and consider a new career in bocce ball?
If you've answered even a half yes, you're obviously not alone.
Often things go like this. You communicate to an employee or a team that something needs to change. You make sure to look for signs of shared understanding and commitment back from them: "Does what I'm saying make sense to you?" or "Can you repeat what I said back to me so I know that I was clear?" In that moment, they seem to get it. But when you follow up a few weeks later, you're dismayed to find out that their old behaviors remain are stuck in place.
This scenario is as frustrating as it is common. The good news is there are approaches that can help you get the results you want with much less effort. I'm going to share a great one here that I learned recently from a wise mentor and coach.
The next time you find yourself in a similar situation, you can try this approach instead. Begin first by communicating what they need to STOP doing, then communicate what they need to START doing, and then paint a picture to define in unarguable terms what the IDEAL would look like.
If you can follow this sequence of STOP-START-IDEAL, your chances of initiating change and seeing new and positive behaviors is much greater. Why? Because each of us has finite energy in time. If you don't first call out what existing behaviors or mindsets need to STOP, that person won't likely have the energy and capacity to START something new. Finally, if you don't create a shared consciousness about what the IDEAL or goal actually looks like, you may even lead the person in the wrong direction.
Let me illustrate the key differences between they typical approach to coaching and the STOP-START-IDEAL approach to coaching. We'll start with an example from sports and then apply that understanding to a corporate setting.
The Blind Side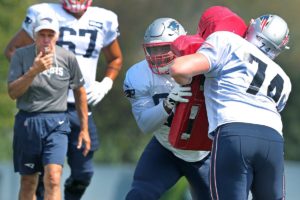 Ben Jones is a hypothetical left tackle for the Jumbotron Jets. He has all of the physical tools and potential to be a great player but he isn't performing at a high level. Despite the team's best efforts at ensuring his success, he just doesn't seem to get it.
It's not from a lack of effort on Ben's part either. Ben has clearly been working hard to get better. But at this point in his development, everyone — including Ben – is frustrated with his ongoing poor performance. It's a real drag on the organization.
I'd […]