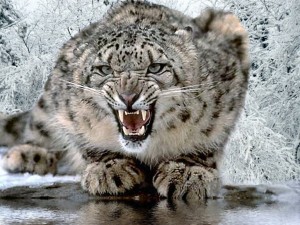 It's not survival of the fittest. Success goes to the best adapted.
Every potential business strategy has the same ultimate aim. This is true whether you are trying to sell your business, go IPO, enter a new market, raise venture capital, hire top-notch talent, fend off competitors, manage increasing regulations, win an industry award, or create the next hot startup. It doesn't matter what the strategy is — the goal is always the same. This goal is also independent of time or context. It's just as true in recessionary times as it is in boom times. It was true one million years ago and it will be true one million years from now. So what is this goal of strategy?
The ultimate goal of any strategy is to acquire new energy from the surrounding environment now and in the future.
The evidence for this comes from the most fundamental tenet of evolution: adaptation. Before we continue, let me clear something up about evolution. When most people think of evolution they think of Darwin. And when people think of Darwin, they usually recall the term "survival of the fittest." However, Darwin himself never used that term. Well, that's mostly true … Darwin only used the term late in his life to refute the notion that success goes to those most fit. Instead, what Darwin made clear is that survival (and prosperity for that matter) goes to those most adapted to their environment. If there's good adaption or integration with the environment, then the species will flourish. But if the environment changes and the species can't adapt, it will fail. That's why you're reading this – and not some brontosaurus.
Why is adaptation with the environment so important? Because that's where new energy comes from. Without new energy, a system will perish. For example, if a man is stranded on a desert island, unless he can find new sources of energy like food and water, he's quickly going to die. Just like a business with no new sales will quickly die.
In Organizational Physics, "energy" is simply a measure of available or stored power. In a business this includes all forms of available or stored power including money, resources, and market clout. Basically, a good definition of energy is anything useful and desirable that can be made productive. In fact, begin to think of your business as an energy conversion system. For example:
• Money is really just a form of stored energy. It's used to make the exchange of products and services (other forms of stored energy) more efficient. But money is just a tool. If one business wanted to trade its pigs for some cows in barter, both the pigs and cows would be similar energy sources too.
• Resources include power sources that the organization has available to […]