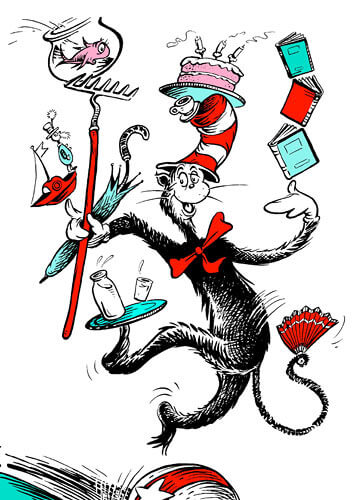 Balancing multiple competing accountabilities is hard to do. … Take away his incentives…wait…whaaaaaat did I just say? Let me explain.
One of the key concepts of Organizational Physics is that growing your business from the Nail It to the Scale It stage usually requires a change in organizational structure.
Changing structures, roles, accountabilities, and reporting relationships is a big undertaking. It's a pre-requisite to scaling up but it can be hard to get it right. It also takes time and energy to integrate the new design.
When a growth company doesn't yet have the resources to hire out its full team for the new structure, it's a common practice to assign multiple roles or "hats" to existing leaders.
The idea is this. Until the company can afford to find and hire a dedicated replacement, a few leadership team members are assigned accountability to execute across multiple functions at the same time. Once a replacement can be made, the hat is taken off and given to the new dedicated replacement.
Some common examples of hat wearing that I see in companies in the Nail It stage include:
The head of Sales wears the hat of head of Marketing. Once a head of Marketing is hired, the head of Sales can return to focusing 100% on sales.
The CEO wears the hat of head of Strategic Alliances. When the business warrants a dedicated Strategic Alliance role, the company makes that hire.
The head of Admin wears the hat of head of Recruiting and People Development. When the company has the resources, it creates two distinct roles: one for liability prevention and one for recruiting and cultural development.
The head of Software Engineering wears the hat of head of IT/Tech Ops. Once the company has the resources to hire a dedicated head of IT/Tech Ops, the head of Software Engineering can go back to focusing fully on driving external software development.
There are other examples. Obviously, hat wearing isn't ideal. In all of these instances the organization is violating a principle of structure. This is because they're combining effectiveness roles with efficiency ones, long-range roles with short-range ones, or roles that need more decentralized autonomy with those that need more centralized control.
In other words, while hat wearing can be useful and necessary, you should always view it as a temporary measure. It sacrifices some focus and energy in the people wearing the hats (and the company as a whole) in exchange for short-term cash flow savings and buying time to find the right new hire or promotion. Basically, only deploy hats when cash or time is too tight.
That said, if you are deploying multiple hats, you should keep in mind a simple concept that will increase organizational […]