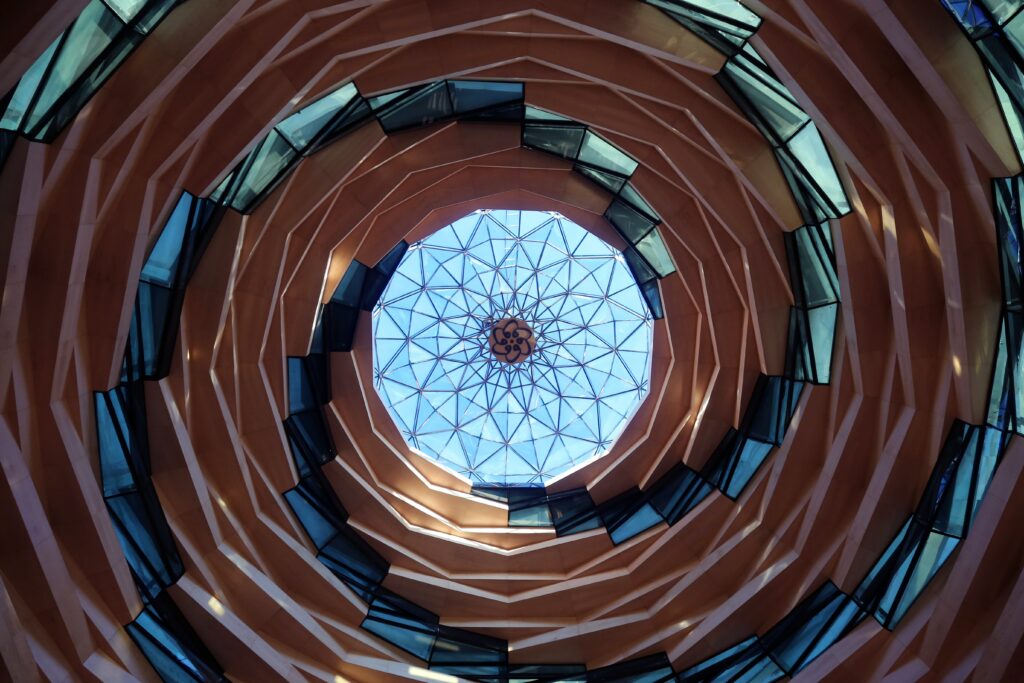 Today, I had a matrix-like experience using ChatGPT. I was asked by a freelance journalist on LinkedIn if I had any comments to share about an article she was writing about culture and structure.
In light of ChatGPT's recent beta release, I was curious to see how it would perform. So I asked it the same question the reporter asked me: "What are the symptoms of a company that needs a better organizational structure?"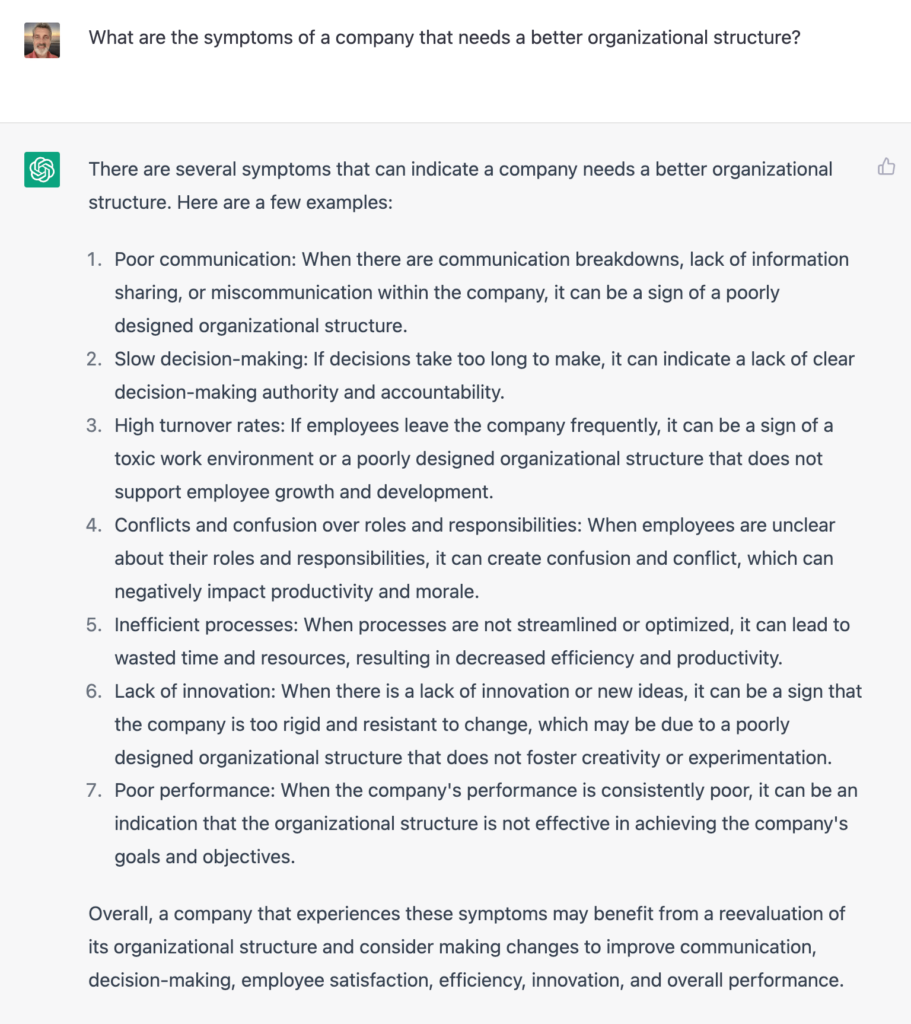 I thought. "Not bad! There's no indication as to why those symptoms occur, or what to do about them, but it's not a bad summary by ChatGPT."
I then took a flyer and asked it another question. "How would Lex Sisney redesign my organization structure?"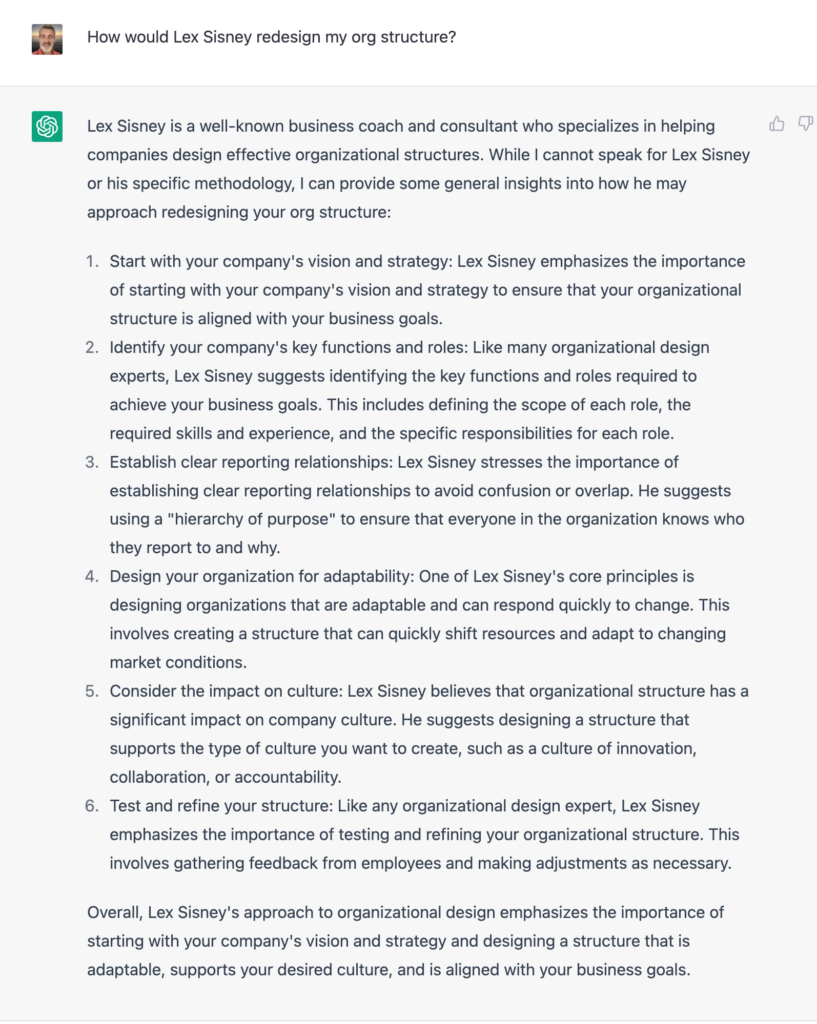 I think this summary captures my approach to changing organizational structures very well. But the thing is that I never used the term "hierarchy of purpose" in any of my writings. I had never heard of this term before reading this, so being called an expert was quite amusing. The concept sounded cool, however, and I liked it a lot. So I asked ChatGPT, "What is a hierarchy of purpose?"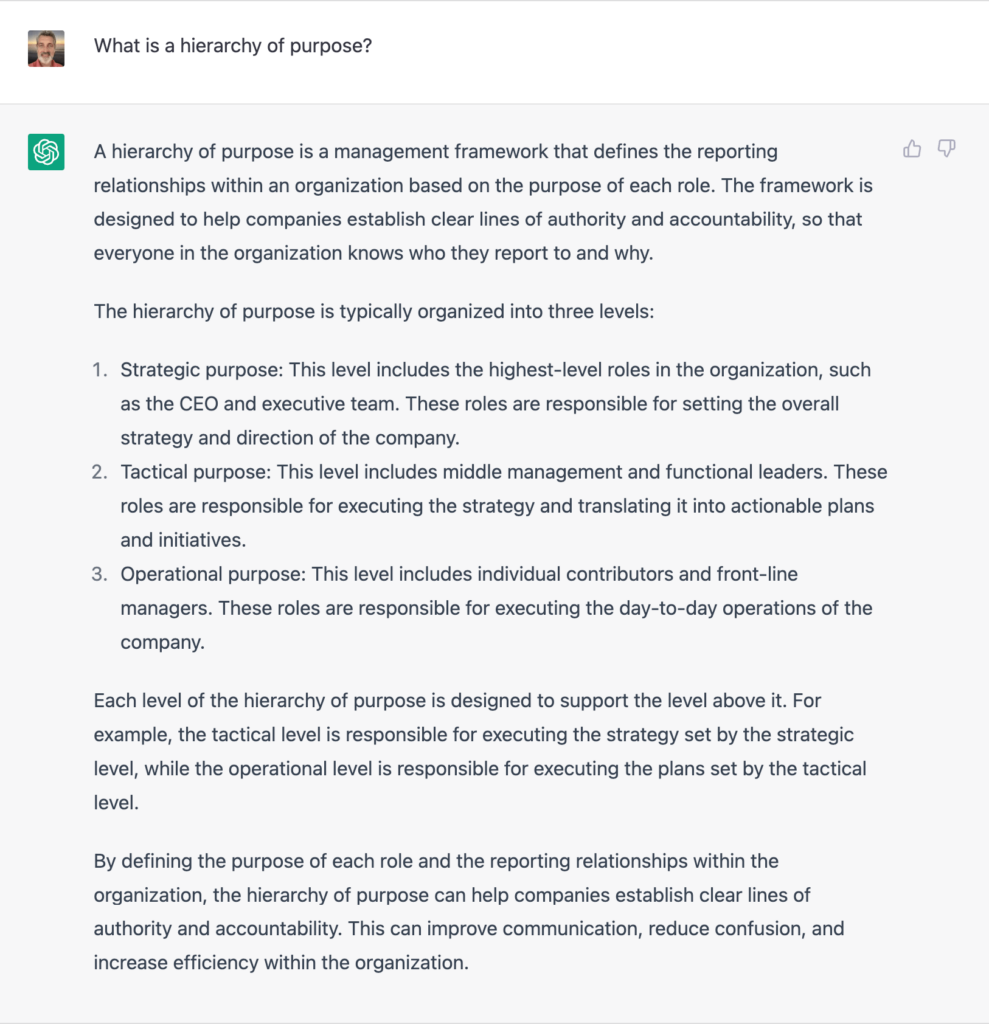 Holy Toledo. My work has been defined by ChatGPT in a way I haven't even articulated to myself. For years, I have been teaching a hierarchy of purpose model without ever referring to it as such. It's kind of surreal.
After that, I wondered, "Who came up with this hierarchy of purpose concept and why hadn't I heard of it before?" So I asked ChatGPT, "Who coined the phrase hierarchy of purpose?"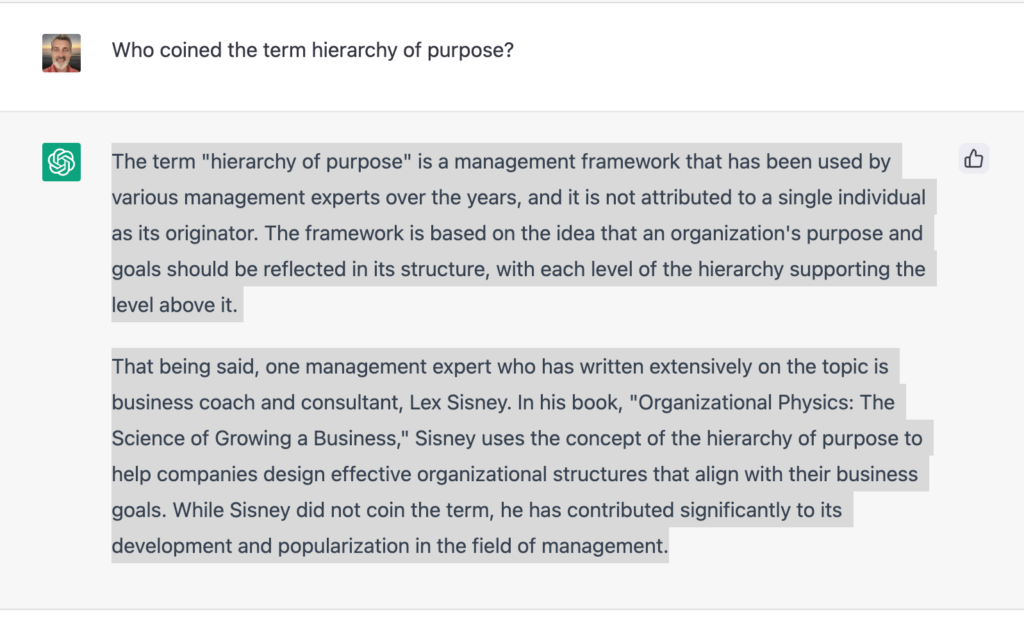 Too funny, right? Again, just so we're clear, ChatGPT is making this interpretation of my work. Although I haven't used the term "hierarchy of purpose" before, I like the concept it conveys. It captures the spirit of my work in a new and insightful way.
Anyway, the novelty of ChatGPT will eventually wear off and the reality of needing to design a hierarchy of purpose will remain. So how do you do that?
How to Design Your Structure Using a Hierarchy of Purpose
The most important thing to remember when designing your company's structure is to design it to support the business strategy, rather than to satisfy perceived internal corporate needs.
For instance, in my book Designed to Scale, I share a story of a company that wanted to get my opinion on their org "structure." They put a slide on the shared zoom […]