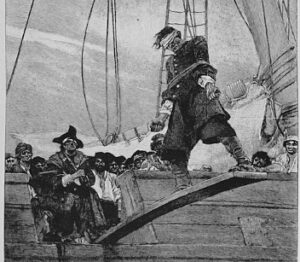 I found the recent employee petition to fire senior leaders at Coinbase—including the President & COO, Chief Product Officer, and Chief People Officer—quite fascinating. If you haven't seen it yet, it's worth a quick read. There's a hidden reason these three roles are being targeted besides their seniority.
To summarize the petition, as the crypto market has collapsed, some members of the employee base are pointing fingers at leadership and calling for the ousting of the President & COO, Chief Product Officer, and Chief People Officer as the primary culprits for the company's issues. I am sure that there are long-held grievances behind this petition that are only now coming to light because of the stress and fracturing caused by the crypto market collapse.
Certainly, a big part of Coinbase's problems is that they prematurely scaled and over-hired. They are now laying off 18% of their workforce and that may not be the end of it. Coinbase isn't the first hyper-growth company to make the mistake of presupposing sustained market demand, and it won't be the last one either. But what remains unrecognized is that Coinbase actually has some some classic flaws in its organizational structure that are contributing to its breakdowns.
The employees don't recognize these structural flaws—only the symptoms—so they are pointing fingers at these leaders to get them ousted. CEO Brian Armstrong doesn't recognize these flaws either, so he is pointing fingers right back at the employees to "grow up or get out." The irony is that, if these structural flaws remain, the leaders may change but the underlying issues at Coinbase will remain.
None of these structural issues that I'm going to point out are very apparent during the good times. In fact, many of Coinbase's structural choices seem perfectly rational and normal. But when there's a serious crisis, like a collapse in the crypto market, the harms of having a flawed structure become impossible to hide. Warren Buffet said it perfectly: "When the tide goes out, it's easy to see who has been skinny dipping."
So what are these organizational design flaws at Coinbase? You can see them described in the employee petition which is targeting the ouster of the President & COO, the Chief Product Officer, and the Chief People Officer. To be fair, I don't have insider knowledge on the Coinbase org structure so I'm making some assumptions based on a very limited data set. But if we just go by titles alone, these are the structural flaws that are contributing to its chaotic performance and angry employee base.
1. Queen of England. CEO Brian Armstrong put himself into a classic Queen of England structure by adding a President & COO beneath him to oversee multiple major areas. The intent of the Queen of England structure is […]