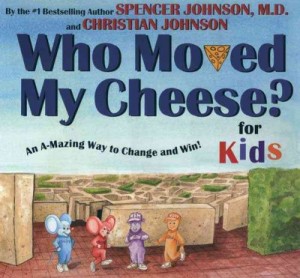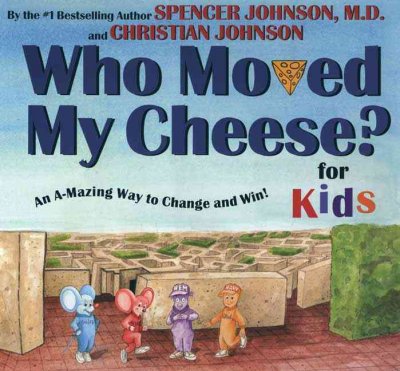 This article is for managers who want a better grasp of personality styles and how to quickly read and understand them in themselves and others.
I read Who Moved My Cheese for Kids to my 9-year-old son recently. It's a fun little book, based on the eponymous bestseller, about four characters who live in a 'maze' and look for 'cheese' to nourish them and make them happy. You probably know how the story goes already (it was a bestseller) but if not, or you've forgotten, here's a quick synopsis:
Two of the characters are mice named Sniff and Scurry and two are little people – beings the size of mice who look and act a lot like people. Their names are Hem and Haw. The 'cheese' is a metaphor for what you want to have in life – whether it's a good job, a loving relationship, money, possessions, health, or peace of mind. The 'maze' is where you look for what you want – the organization you work in, or the family or community you live in.
In the story, the characters are faced with unexpected change. Eventually, one of the little people deals with it successfully, and writes what he has learned from his experience on the maze walls. When you come to see the handwriting on the wall you can discover for yourself how to deal with change, so that you enjoy less stress and more success (however you define it) in your work and life.
There's a lot of truth in the book and I thought it would be fun to relate the four characters to the four PSIU forces of Organizational Physics. That way, the next time you're managing a Hem, Haw, Sniff, or Scurry, you'll have a better sense for how to handle it.
As a refresher, here's a matrix that shows the traits of the four universal PSIU forces. If this concept is new to you, you can quickly get a sense of it using the world's fastest personality test (it takes less than 15 seconds to get a good sense of someone's style).
And here are the four Who Moved My Cheese characters mapped to each force:
In a nutshell:
Sniff is an Innovator style. He's got the ability to sense and respond to changes happening in the environment much more quickly than the other styles. He gets excited about creating new things and likes you to get excited with him.
Scurry is a Producer style. He's got the ability to run, run, run and do the work from early to late. He gets frustrated when there are obstacles in his path and seeks to run around them or punch through them.
Hem is a Stabilizer style. He's got the ability to make things systematized and controllable. In the story, it is Hem who gets left behind because change can be seen as a really big threat to someone who excels at control and stability.
Haw is a Unifier style. He's got the ability to empathize and connect well with others. In the story, it is Haw who follows Sniff and Scurry but all the while is concerned about where Hem is and how Hem is doing. Ultimately, Haw leaves the writing on the wall for others like Hem to follow.
Key Takeaways
The main thing I want you to take away is that the four PSIU forces of Organizational Physics are universal. That means they show up in good children's books and the board room alike. When you learn to spot and understand them, you exponentially increase your own capabilities as a communicator and manager.
The second thing that I want you to take away is that, just as in the story Who Moved My Cheese, the correct approach to managing change is to be on the right side of the matrix above. The Producer and Innovator are both lean-forward styles who excel at sniffing out change and scurrying to make it work in their favor. You too should lean into change rather than lean away from it.
The third thing that I want you to take away isn't in the story. It's that the left side of the matrix, the Stabilizer and Unifier, also bring incredible value to the table. They help to make things systematized and efficient and care for others while helping to keep everyone working well as a team.
It takes a complementary team to manage and respond to change. One side without the other is doomed to fail. In other words, all sides — all forces — working in concert towards a common goal are what makes "finding the cheese" truly fun and sustainable over time.