Organizational Structure Design: Get Your Structure Right for the Next Stage of Growth
Design controls behavior. Is your organization designed to perform like a rocket or a parachute?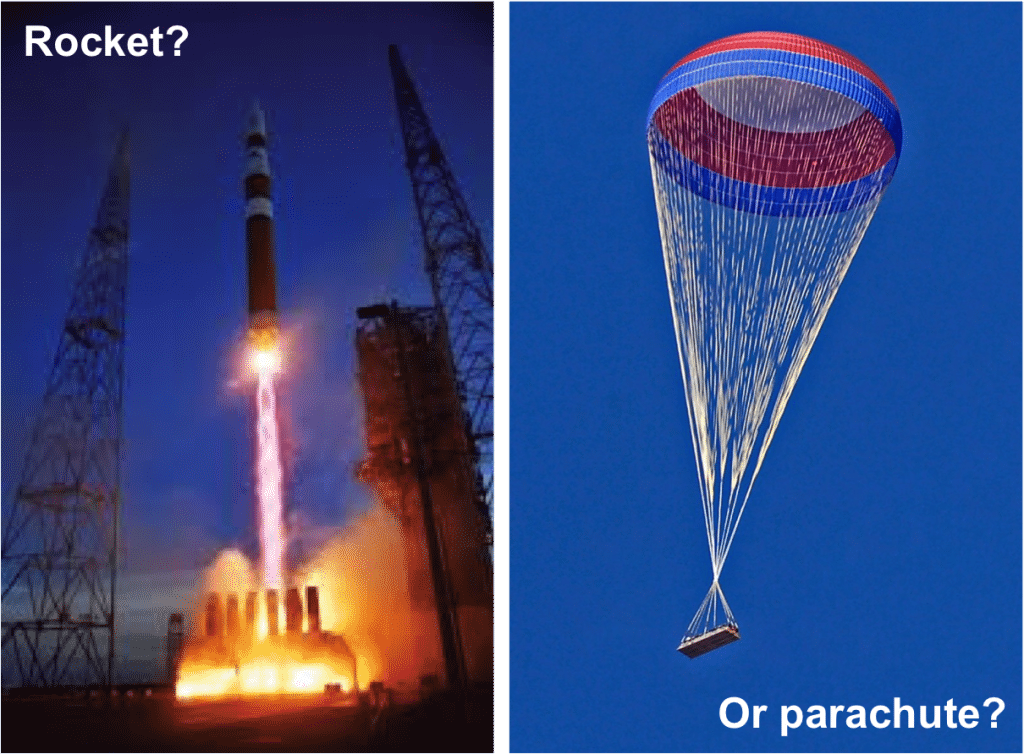 Organizational Structure Design is a 6-week program for growing businesses that seek the right organizational structure to support faster execution and improved teamwide clarity, accountability, and collaboration.
Lex Sisney is one of the world's foremost experts on organizational structure and design. His approach to structure is unique and transformative. If you're new to Lex's approach, first read this article, "The 5-Classic Mistakes in Organizational Structure: Or, How to Design Your Organization the Right Way," which is an excerpt from Lex's book Organizational Physics: The Science of Growing a Business.
The Right Structure to Scale Your Business
Every structure is unique just as every business is unique. However, the core principles of structure are always the same:
Core Principle #1: When the strategy changes, change the structure.
Core Principle #2: Don't allow functions focused on efficiency to control functions focused on effectiveness.
Core Principle #3: Don't allow functions focused on short-range results to control functions focused on long-range development.
Core Principle #4: Balance the need for autonomy with the need for control.
Core Principle #5: Put the right people in the right functions based on their skills and style.
The Organizational Structure Design Program takes these core principles of structure, combined with our experience designing dozens (soon to be hundreds) of successful structures across a wide range of industries, to craft the right structure for your business.
The Process
The program is executed collaboratively with you and up to 2 other members of your leadership team using a combination of online software and video conferencing for about 2 hours per week, over a 6-week period (Note that it takes about 3 weeks to design the actual structure). Each week of the program builds on the previous.
| | | |
| --- | --- | --- |
| Week | Description | Outcomes |
| #1 | Project kick-off | Knowledge transfer to Organizational Physics on your growth strategy, core business functions, organizational history, and biggest sources of internal entropy is completed. |
| #2 | The Principles of Structure | You and your small Organizational Structure Design team will have a shared understanding of the principles of Organizational Physics structure. It's critical that we do this training prior to designing the structure. With it, you and your team will all be on the same page, speaking the same language, and prepared to see and understand the why of the proposed new structure. |
| #3 | Draft Structure Created | The draft structure is created and refined and your questions answered. You'll leave this session with the "ah-ha" moment but you will still want to reflect on the proposed design and get comfortable with it over the coming week. This is natural. Our approach to structure is very powerful but also very different from the status quo. It takes some time to integrate your newfound awareness. |
| #4 | Final Structure Created | You will have a high level of confidence in the new organizational structure, including who will play what roles, wear multiple hats, and the reporting structure. You will also have a roadmap and a process to follow to roll it out to the rest of the leadership team and eventually the entire company. |
| #5 | Implement New Structure | During this phase of the program (which may last several weeks depending on your schedule), we coach you to roll the new structure out to your Leadership Team members including navigating any challenging conversations and communicating key concepts to explain why the structure is designed the way it is. Note that you are NOT rolling the structure out to the entire company at this stage but only to your Leadership Team members who are keeping any upcoming structural changes in the highest confidentiality. |
| #6 | Leadership Team Training | The process you use for strategic execution is just as critical as the structure itself. We call this strategic execution process your Leadership Team Process. We will coach you and 1 to 2 in-house facilitators to run this highly tuned process in a way that drives results and builds a high-performing team. It is through this Leadership Team Process that the members will work through their new roles in the structure and prepare as a team to roll the new structure out to the company. |
We also include in every engagement consulting and collaboration post 6-weeks until we are both confident that you have the fundamentals down on both the new structure and the new Leadership Team process and that you are seeing the results and are enjoying the changes. We only work with clients where we believe we can show measurable and lasting results quickly.
What Other CEOs Are Saying
Lex is a master of organizational design, leadership team dynamics and talent assessment. After reading his books Organizational Physics and How to Think About Hiring, and being impressed with his advanced thinking on organizations, we engaged Lex to help us optimize the organization structure of our growth stage healthcare software company, Kareo. Lex helped us improve our organization structure, align responsibilities and key metrics to the right leaders, and tune up our leadership meetings. Our work with Lex has led to faster and more effective execution with increased role clarity and accountability.
– Dan Rodrigues, Founder & CEO, Kareo.com
… Lex's approach to [organizational structure and design] was eye opening and allowed me to think differently about what motivates me and others, to recognize the importance of designing an organization with a purpose, rather than putting names in org charts. Lex's multi-disciplinary approach combines unique insights with practical tools. This partnership helped us re-design our organization, empower leaders, aligns functions to results, increase transparency, improve decision making and execute more effectively. We are a better business because we worked with Lex." See full testimonial.
– Daniel Needham, President and Chief Investment Officer, Morningstar Investment Management
"Lex is a wizard at organizational structure and design. Prior to working with Lex, our organizations had inefficient structures that grew more complex with each new hire, yet Lex helped us reorganize our teams around basic, easy-to-grasp principles. Today as we hire, we reference Lex's "four forces of management" framework to make sure we're hiring the right people for the right roles. In other words, if you want your organization to run more smoothly, you need a sound structure to build from. You should learn from Lex."
– Darren Litt, Internet/Mobile Entrepreneur
Is this Program Right for You?
The Organizational Structure Design program is guaranteed to create a world-class structure and Leadership Team process that you and the design team understand and buy into. However, the program does not include:
Determining who should be in each role and/or wear multiple hats.
Rolling the structure out to the larger company.
Integrating individuals into their new roles and hats. (We coach you on this but you have the conversations.)
Strategy definition.
If you need these services, ask us about our Strategic Execution Coaching Program or one of our Workshops.
Also, structure is NOT an org chart. The org chart evolves from the structure but not the other way around. We can assist your HR team to create an org chart from the structure if one is required.
What's the Risk and ROI?
The risk is the time, effort, and money. Just like with the rest of our programs, it's easy to mitigate this risk. We stand behind our work. If you complete the program and you're not completely satisfied, we'll refund your investment in full.
The bigger risk lies in NOT having a structure that's well designed and scalable. A poor structure won't follow the core principles of structure. Nor will it show the style of individual you need in each business function. It also won't clearly reveal the organizational talent gaps while providing you a new hire priority sequence. But the structure we create together most certainly will.
The ROI is exponentially greater than your investment. What's the value in having a well-designed organization? One that allows the entire organization to execute powerfully on its chosen growth strategy? One that clarifies who should be in what organizational role and why? And one that provides unarguable clarity on who is accountable for what organizational functions in a way that makes sense?
The importance of structure is hard to realize until you actually shift it for the better. Once you do, you can't imagine ever going back to the way it was. Let us show you what that shift can really be like. Register below for a free exploratory call.
Schedule A Consultation
To learn if Organizational Structure Design is right for you, schedule an introductory call. During the call we'll discuss your needs, answer your questions, and jointly determine if the program is a good fit for you. To schedule your call, complete the form below: