Leadership Team Facilitation Training: How to Drive Strategic Execution
It's not enough that you get it. Your team must get it too. How do you shift your strategic execution plan from "my plan" to "our plan"? And then, how do you make sure it all happens?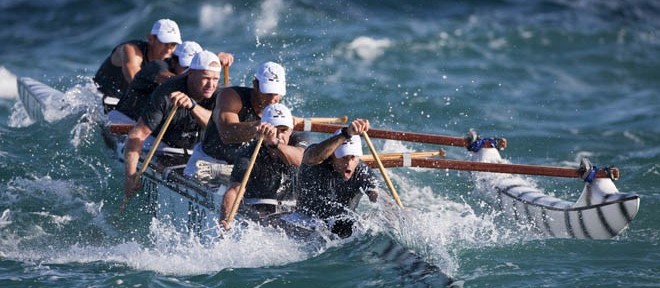 The Organizational Physics Leadership Team Facilitation Training answers the question of how. As in, how do you drive forward strategic execution and up-level the performance of an entire organization? The answer starts with your Leadership Team.
Over the past decade, we have deployed and optimized our Leadership Team Process with over 200 expansion-stage companies, a handful of which have achieved multi-billion dollar valuations. You will not find anything like it anywhere else. The training is guaranteed to drive forward the strategic execution of your entire business. This is achieved while simultaneously improving awareness, communication, and decision making across your leadership team.
This live online training is conducted over 7 weeks and uses a combination of surveys, assessments, facilitation, and coaching. Participants include the CEO, his or her Leadership Team, and any other key influencers (usually 7 to 12 people total). Each session lasts approximately 2.5 hours and can substitute for your regular Leadership Team meetings.
The Leadership Team Facilitation Training Program
Here is an overview of the program, step by step:
Discovery Call with CEO
On this call, you (the CEO) and Lex connect to discuss and review your current business, strategy, structure, dashboard metrics, and other pertinent information.
Week 1 – Program Overview and Key Outcomes
Lex and the Leadership Team connect to discuss the overall program. In this session, Lex will teach important key concepts and assign some homework to the team, including a proprietary survey and an assessment.
Week 2 – Review of Survey and Assessment Results
Lex and the Leadership Team review the survey results and their implications for strategic execution. The group then reviews individual assessment results and receives training on how to apply this knowledge to improve teamwide communication and awareness. In preparation for the following session, the Leadership team is asked to review and refine the Strategic Imperatives and/or OKRs based on the data from this week.
Week 3 – Review of Strategic Imperatives and/or OKRs and Role Accountabilities
Based on the new insights generated from Weeks 1 and 2, we align on any changes to the Strategic Imperatives and/or OKRs. We also model the new Leadership Team Process, assign key accountabilities, and adopt new operating agreements for go-forward delegation and decision making.
Week 4 – Implementing the Upgraded Leadership Team Process and Dashboard Metrics
The primary purpose of the Leadership Team is to drive forward the strategy. Period. This requires an upgraded Leadership Team Process and Dashboard Metrics which are started this week. This week, Lex will also start training one to two in-house facilitators for future Leadership Team meetings.
Weeks 5 & 6 – Optimizing the Leadership Team Process and Dashboard Metrics
The purpose of weeks 5 and 6 is to observe the Leadership Team modeling new behaviors and results and coaching the CEO and new in-house facilitators to run an effective strategic execution process as a team.
Week 7 – Reinforcement
Week 7 is a chance to reflect and reinforce the learning and new behaviors that have been developed over the prior weeks and to ensure that the team is tracking and making progress on the Action Plan. It is critical that the team have processed a handful of strategic (Type 1) proposals as a team with Lex's oversight and so Week 7 can be conducted a bit later or over multiple weeks depending on the unique business case.
The Results
The results of the Leadership Team training will surprise you. You (the CEO) and your Leadership Team will have quickly demonstrated fast progress against strategic objectives by operating together in a new way. The team will have deepened its awareness, management and communication skills. There will also be a higher level of shared consciousness about what to do next and why.
We prove these results by sending a second survey to the team as early as 7 to 9 months after completing this training. This survey typically shows a 65 to 75% improvement in sustained internal operating performance as measured by the team.
What Else Is Included
In addition to the Leadership Team training, this program includes one-on-one support for you, the CEO. You and Lex will collaborate to optimize the strategy, structure, team roles, and other mission-critical areas behind the scenes, for the entire duration of the program.
If another individual leader is in need of some spot coaching to resolve a particular issue within their department, that can also be arranged.
What Other Leaders Are Saying
[Organizational Physics Leadership Team training] helped us design a leadership team meeting structure that has significantly increased our capacity to make good decisions, implement them quickly, and communicate effectively. In addition, we've developed better practices for hiring, with a 19% increase in employee happiness (verified through TinyPulse) year after year. I could not provide a more enthusiastic recommendation of Lex or Organizational Physics.

– David Nilssen, CEO, Guidant Finanical
"… Our company is in a totally different place than it was before our work with Lex. Our digital products division had a $2 million positive swing in its bottom line in just one year's time. And our leadership team now consists of an engaged group of 13 people (many of whom were promoted to their new roles during the restructuring process) with a very high level of commitment, clarity, and "shared consciousness."
– Tami Simon, Founder & CEO, Sounds True
"… [Organizational Physics Leadership Team Training] helped us implement a decision-making process that has freed us to make big decisions and move faster. My hope was that he would help us accelerate our velocity and he did exactly that — just nine months later our revenue is up 60%. The kind of work that Lex does is not easy but it is well worth it."
– Issac Oates, CEO, Justworks
Schedule A Consultation
To learn if Leadership Team Facilitation Training is right for you, schedule an introductory call. During the call we will discuss your needs, answer your questions, and jointly determine if the program is a good fit for you and your company. To schedule your call, complete the form below: