Strategic Alignment Program:
How to Create Alignment on the Right Lifecycle Stage Strategy
The complete Designed to Scale Coaching Program consists of three levels. Strategic Alignment is Level 1.
The Strategic Alignment Program is Level 1 of this coaching program. Here you receive access to pro tools and coaching that enable you to quickly align your team towards the company's most important goals and objectives.
Alignment (and timing) are everything, so I designed a fast, powerful way for you to answer what used to be vexing age-old questions. If you're accepted into this program, you'll complete your answers to these interactive modules, after which we will review and apply them together. You don't have to get coaching to use these tools, but if clarity and alignment are important to you and your company, you probably should.
Your Genius Zone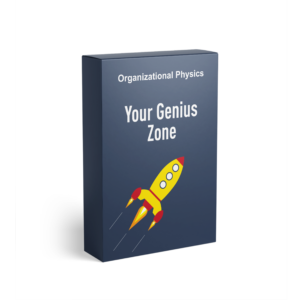 Your Genius Zone (free, no registration required) is a way to conceptualize what you are naturally exceptional at and that adds to your energy, flow, and confidence when you're doing it. Every individual is a genius at something, and our goal is to align yourself and your staff into that zone.
In our regular coaching, I'll get a sense of your strengths, style, and interests, as well as how you are currently allocating your time. So this module is optional. I believe everyone should know their genius zone, which is why this exercise is free and does not require registration.
PSIU Assessments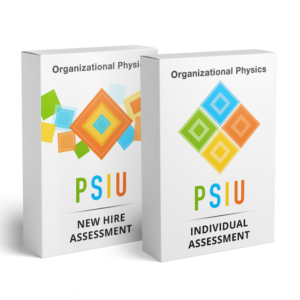 PSIU Assessments are an innovative workstyle assessment method based systems thinking. PSIU Assessments help you to quickly identify the role fit, communication style, and engagement level of current and prospective employees, partners, and clients.
We will review assessments together and you will become highly proficient at recognizing strengths, stressors, role fit, and engagement level of your existing staff and prospective hires. Understanding PSIU is like having a super power. This is how you learn to master it.
Entropy Survey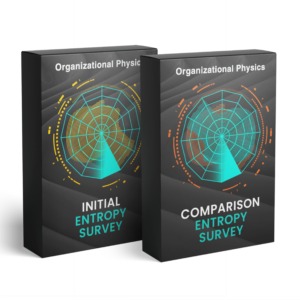 The Entropy Survey is an innovative root-cause diagnostic tool that drives operational excellence. It allows you to survey a cross-functional team to accurately identify the root cause of an organization's internal friction points and to address them in a systematic and seamless way. It will then allow you to measure and compare progress at reducing entropy over time.
Together we will review the team's answers to the Entropy Survey and determine the right course of action and priorities to reduce internal friction and create momentum.
Top-Level OKRs Strategy Survey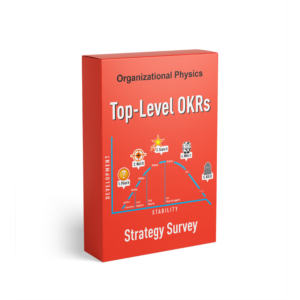 The Top-Level OKRs Strategy Survey allows your team to quickly align on the right top-level strategic objectives by using lifecycle theory. This module makes it easy to identify the right strategy for the current lifecycle stage of the business (or business units) and to recognize and avoid some classic strategic execution traps.
Together we will determine the right top-level strategic imperatives, the right 3-year goal that can be achieved, and draft annual goals to present to your leadership team for feedback. All of this is dependent on the lifecycle stage.
Company Core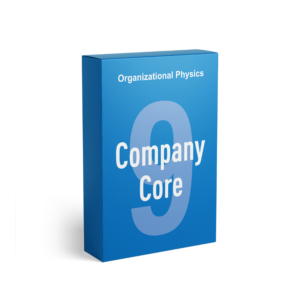 The Company Core module makes it easy for a CEO and his or her Leadership Team to capture the essence of 9 fundamental questions and use the answers to engage in world-class strategic communications and alignment with their entire company.
With the Company Core, we ask questions in a way that gives you new insights and perspectives. You will also learn where you need to evolve the company's culture in order to reach the next stage. Our coaching will help you refine your answers so that you have a solid draft to provide to your Leadership Team.
Targets & KPIs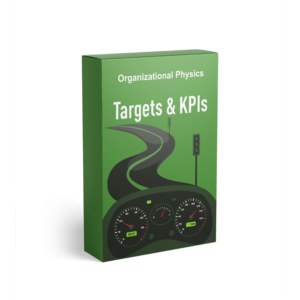 The Targets & KPIs module allows you to clarify the most important 3-year, 2-year, and 1-year business outcomes to achieve, as well as the Key Performance Indicators (KPIs)  that drive those outcomes. Targets & KPIs are used across the organization to set direction, goals, and focus.
Based on the company's lifecycle stage, your coach will help you define the right targets & KPIs. There will be changes in the numbers each quarter, but the categories will remain the same (until the strategy or lifecycle stage changes). Thus, this exercise provides a solid foundation for better metrics-driven decision making.
Strategic Execution 1-Page Plan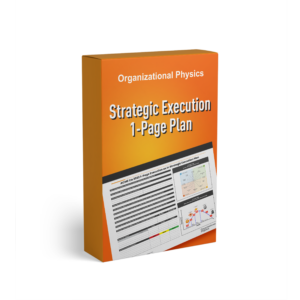 Creating context and alignment for your entire organization is a never-ending task. Using your completed summary answers from the previous modules, we make it easy to create a compelling 1-Page Plan for your company.  The Strategic Execution 1-Page Plan summarizes the most important information everyone in your company should understand.
When we've done the previous modules well, this last module just falls into place. Coaching here is about how to make sure the information reaches the entire team in a way that feels authentic to you and captures their attention.
Frequently Asked Questions
1. How long does this take?
This part of the coaching program takes about two weeks. It will take about three to four hours per week to complete. Data collection, completing each module, and reviewing your answers together are all part of this process. It's best if you have already read or listened to the book Organizational Physics before doing this program. Especially parts I, II, and III.
2. Who should do the program?
This program must be completed by the CEO because strategic alignment (and org design) can't be delegated. Each module allows the CEO to select how many people they want to take the surveys with them, but coaching is limited to a triad which would include me, the CEO, and optionally his or her right hand.
3. We already have a strategic plan. Why bother?
Most of my clients already have a strategic plan, usually from EOS or Traction. Any of these are great options, depending on your business stage. If your business has grown beyond these other approaches, this process will teach you a lot and you'll likely find some key areas to change in your current plan. If your current plan is solid, we can skip some of these modules.
4. What's the best way to gather feedback on the emerging plan from others?
It's a good practice to assign them the same reading you're doing. It's a superior practice to invite them to take the surveys with you. If getting alignment and role clarity seems challenging, that's a downstream issue and this is covered in Levels 2 and 3 of the complete Designed to Scale Coaching Program. Strategy comes first.
5. Do I need coaching to complete these?
You do not need coaching to begin and complete these modules. These are powerful tools in their own right. As a matter of fact, they're designed to replicate the thought process of coaching with me in person. Register here for a free 30-day trial and kick the tires.
How to Apply
I only want to coach with leaders who get it. This means that before we work together, you've already read or listened to the book Organizational Physics (beginner) and/or Designed to Scale (advanced) and the light bulb went off for you. Your company is big enough and important enough that you can't afford to waste time on mistakes. Now you want to put these principles into practice. Schedule a consultation or learn about the next level of this program.

Or