It's not enough that you get it. Your team must get it too. How do you shift your strategic execution plan from "my plan" to "our plan" and get it done?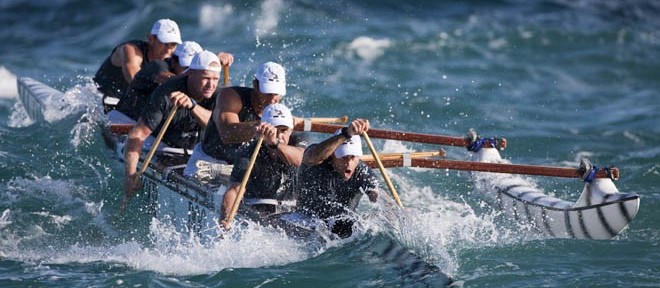 Organizational Physics Workshops and Team Trainings create teamwide clarity, commitment, and accountability while simultaneously improving awareness, communication, and decision making for accelerated business performance. We have 2 in-depth workshops that are conducted in person as well as 2 virtual training sessions to choose from:
Workshop: Strategic Alignment
The purpose of the Strategic Alignment Workshop is to guide a team of 8 to 12 people, representing the core organizational functions of your business, to self-identify all of the business' major potential improvement points (PIPs) and then create an action plan and accountabilities to address them in a systematic way. The workshop deliverables include a team-built Quarterly 1-page Strategic Execution Summary, increased clarity, enthusiasm, and commitment, and a superior understanding of how team members should manage themselves, others, and their work functions at scale.
Conducted over 1.5 days in Santa Barbara, California, or at an off-site location near your headquarters.
Workshop: Organizational Design
The purpose of the Organizational Design Workshop is to guide the management team to identify and buy into the right organizational structure to support the chosen growth strategy, as well as their respective roles and hats within that structure (including performance metrics), allowing your company to scale rapidly with minimal friction.
Conducted over 1 day in Santa Barbara, California, or at an off-site location near your headquarters. Note that the Strategic Alignment Workshop is a prerequisite to the Organizational Design Workshop.
Post workshop, we will also facilitate two to three "Leadership Team Process" sessions to be conducted via phone or video chat with the leadership team, as well as train the facilitator for future leadership team sessions. The intent of this methodology is to help integrate the team into their new roles, the strategy, and the process to get there and to accelerate adoption of the Organizational Physics framework for overall momentum.
Training: Mastering Team-Based Decision Making
The purpose of Mastering Team-Based Decision Making is to equip your management team with a deep understanding of the principles of effective management at scale, as well as show you how to utilize a common language and follow the process of good decision making and rapid implementation so that the team performs at a high level.
Conducted via phone or video conference over one 90-minute session.
Training: PSIU Management Styles
The purpose of PSIU Management Style Training is to review the team's PSIU Individual Assessment reports and create a new teamwide perspective, language, and understanding of styles and their ramifications. This training will not only improve teamwide communication and awareness, it will aid greatly in the roll-out of a new structure (if applicable).
Conducted via phone or video conference over 1 90-minute session. Includes the PSIU Individual Assessment of each team member.
What Other Leaders Are Saying About Team Facilitation and Training
I think the ONE essential requirement for an entrepreneur's success is the capacity for introspection. Coaching with Lex helped me recognize – even after 10 years in my business – that the successful entrepreneur knows his or her own strengths & weaknesses, and builds his role in the business around them. As our business grew, I kept getting pulled into fires that were outside of my "genius zone" and thus took a lot of energy from me. If you have a great team and yet haven't learned how to get out of the way, they will also experience energy drains and stress, and your business won't perform to potential. This was my own challenge.

The Organizational Physics Strategic Alignment and Organizational Design Workshops helped me create an organizational structure that could best support my strengths and place our team members in roles consistent with their own "genius," where they could the most successful. Lex also helped us design a leadership team meeting structure that has significantly increased our capacity to make good decisions, implement them quickly, and communicate effectively. In addition, we've developed better practices for hiring, with a 19% increase in employee happiness (verified through TinyPulse) year after year. I could not provide a more enthusiastic recommendation of Lex or Organizational Physics.

– David Nilssen, CEO, Guidant Finanical
Schedule A Consultation
To learn if team facilitation and training are right for you, schedule an introductory call. During the call we'll discuss your needs, answer your questions, and jointly determine if the program is a good fit for you. To schedule your call, complete the form below: