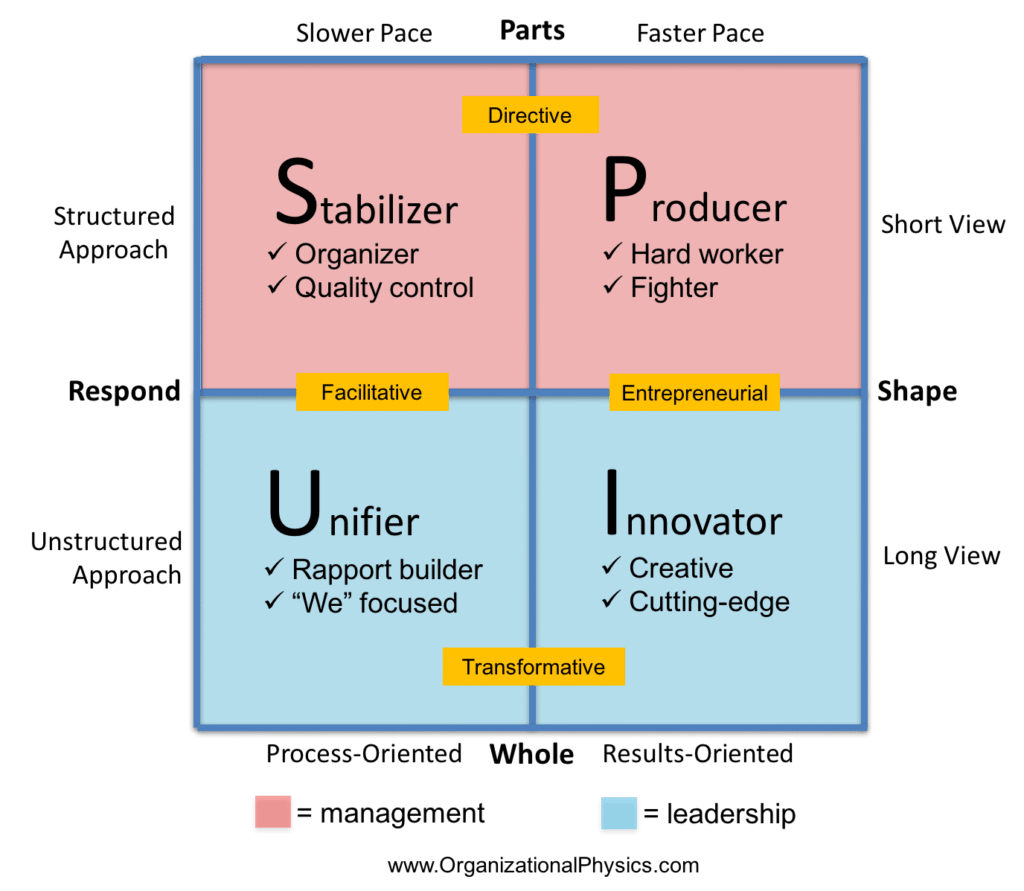 What is the real difference between being a manager and a leader? And which one do you aspire to be more of yourself? While you and I have probably never met, I'm willing to bet you a lottery ticket that you already have a pretty good definition of what a leader versus a manager is. At a minimum, you might respond, "I know it when I see it," right? And most of us have an intuitive sense of what good and bad leaders and managers are like.
One of the reasons for this is that, over the past 100 years or so, there has been a lot of ink spent describing leaders and managers and the differences between them. These terms have infused our culture to the point where we can have a good laugh at the caricatures of mis-management…
That said, even though most of us feel like we "know it when we see it," there are still a lot of misconceptions surrounding the purpose of management and leadership. For example, being a leader is universally viewed as something positive and even idolized today. Being a manager — even a good manager — is often seen as negative or unnecessary to the "important" work getting done.
Peter Drucker, the godfather of management consulting, did his part to promote this idea. You might recall his claims that "So much of what we call management consists in making it difficult for people to work" and "Only three things happen naturally in an organization: friction, confusion, and underperformance. Everything else requires leadership." Is it any wonder that most of us aspire to be leaders and not managers?
I want to set the record straight and bring some balance back to the collective view of management and leadership. Management and leadership are not two distinct things but two sides of the same coin. One is not superior to the other. They are both necessary and complementary elements to building a successful and thriving organization.
A New Definition of Management and Leadership
Perhaps the most famous definition on the differences between management and leadership is, once again, Peter Drucker's observation from the 1960s that "Management is doing things right; leadership is doing the right things."

Is Drucker correct? Partly. Like a lot of definitions, it points to an aspect of the truth. "Doing things right" here refers to being efficient. "Doing the right things" refers to being effective. So we could paraphrase Drucker and say, "Management is being efficient and leadership is being effective."
Twenty-five years later, another great management thinker, Dr. Ichak Adizes, expanded Drucker's definition by declaring that, "Management is to make things effective and efficient in the short run and the long run." What Adizes was recognizing is that every system must maintain its integration with a changing environment. This requires the very difficult task of being both efficient (doing things right) and effective (doing the right things) now and over time.

Notice that Adizes only spoke to management and not leadership. Was he ignoring the concept of leadership altogether? No, he was simply recognizing that the current concept of leadership was just another fad in a progression of fads. Basically, if a system is to be effective and efficient over time then it must be "managed," whatever terms are used to describe it.
Aside: The first management theories used the term "administration," hence an MBA is a Masters in Business Administration. When administration didn't seem to have all of the answers, the new fad became "management" until it was recognized that management didn't have all the answers either. So the next new popular term became "leadership." But when "leadership" was seen to have holes too, the hot new concept became "executive leadership" with traditional leadership, management, and administration delegated down into the organization. Now we have servant leadership, progressive leadership, the executive-as-coach, etc. This naming trend will continue, but of course changing the names doesn't solve the underlying challenge. The problem/opportunity of management and leadership, or whatever you want to call them, is making the system efficient and effective in the short run and the long run.
Being both effective and efficient in the right balance against a changing environment is very challenging and reveals that no single individual can do it alone. There is no super manager or super leader. In order to be successful, you need a complementary team where each member can play to their respective strengths in an environment of mutual trust and respect.
Carrying this line of thought forward, I think there is still a more nuanced definition on the differences and complementary nature of management and leadership. One that builds on the observations of both Drucker and Adizes and helps to put these terms into their proper context. It is this: "Management is making a system effective and efficient in the short run. Leadership is making it effective and efficient in the long run."

Why do I define management and leadership like this? It can be helpful to see the underlying concepts in a picture. Granted, this picture gives you a lot to take in at first glance. But once I walk you through the core concepts (and their implications), you'll gain a new perspective and clarity on what management and leadership really are.
Continue reading →